Internationalize your online marketing video with TradOnline
Par Shane Hartford | 11 May 2018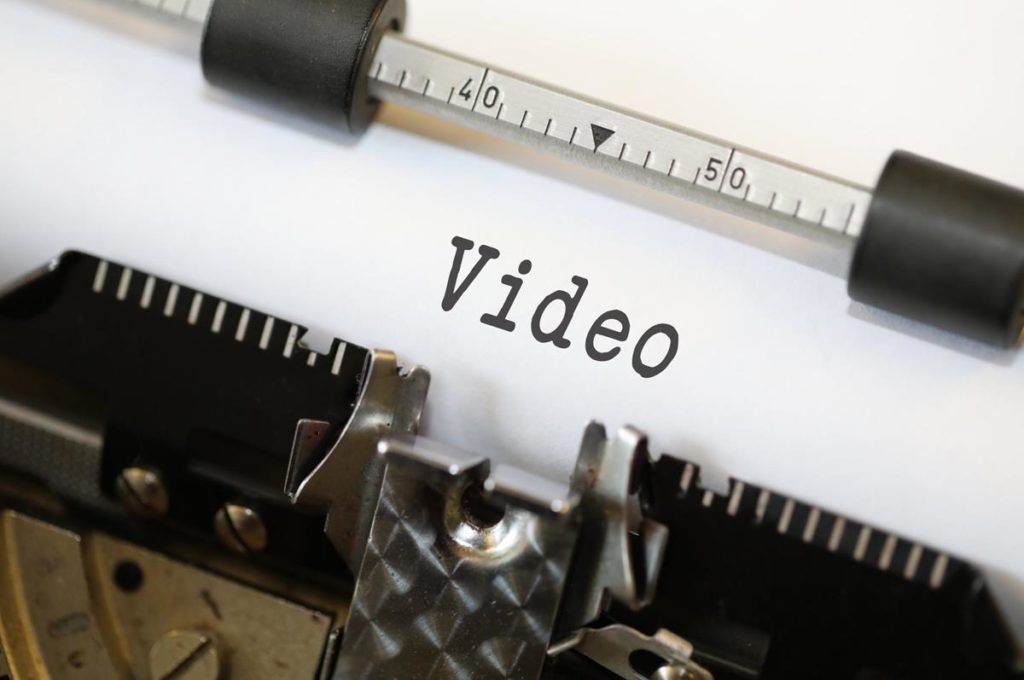 If you aren't already aware, it should be stated that videos are now taking on a much more significant role on the web. It may seem obvious, but many people prefer watching videos over reading text, which is why they play such an important role for marketing specialists and businesses.
As video technologies improve, the costs for creating videos are becoming more manageable, making it available to everyone.
Why add a video to your web marketing strategy?
Here's a few figures to help you better understand the importance of videos in your web marketing strategy:
79% of Internet traffic concerns videos.
Your conversion rate may see up to an 80% increase, simply by adding a video to your landing page.
A marketing email containing a video returns a click rate 200 to 300% higher than one without a video.
The statistics according to YouTube are very convincing. I could site the more than 1.5 billion active users per month or the 1 billion hours and 5 billion videos watched daily. In fact, we can probably just end on this point: today, YouTube is available in 88 countries and 76 languages, which allows you to target a very broad audience.
Perhaps surprisingly, the most viewed video category is product reviews. 62% of users watch product review videos, and consumers are 52% more likely to purchase a product featured in a review video. Other top categories include How-To videos and Vlogs.
For commercial videos, you should aim to be informative while remaining fun and interesting, all this while keeping your videos as short as possible (less than a minute if possible).
When well made, and properly internationalized (with subtitles or voiceover), videos can have a great ROI. In other words, while your video may require a significant initial investment, your video, when internationalized, optimizes your chances of a good return on investment; and the cost of translation/voiceover is a rather moderate investment. We suggest you take the steps to internationalize as many of your videos as possible!
But make sure that you take the internationalization into account from the start in order to avoid drafting a message that is too region-specific. That said, if you choose to call on TradOnline, we'll make sure to warn you of any inconsistencies in the content in regards to the target countries. But, it's always easier to ask these questions upstream!
How do you internationalize a video?
If we suggest you localize your video for your international audience, rather than create a different video for each country, it's to optimize costs at a time of mass video, notably on social networks.
We have three different services to suggest for internationalizing your video.
If yours is a product demonstration video, try to avoid having the actor speak; rather think about using a narrator. It will be much easier just to replace one narrator by another from each of the targeted countries. While an actor is being filmed speaking, you must be sure to use a translation that aligns with the actor's lip movement and verify that the voiceover doesn't run too long or short in order to avoid something too visually jarring. This is, obviously, more difficult than a standard translation, and the cost will reflect this.
Dubbing: if there is any interaction between characters in your video, dubbing is a good option. However, the more actors in your video, the more expensive the dubbing will be, as you will have to pay as many professionals in the target countries as you have characters
Subtitling: subtitling works with any type of video, and is less expensive than dubbing. However, if your video is very dialogue rich, the number of subtitles may be a turn-off for your viewing public.
In some instances, you may choose both subtitling and dubbing, especially when the videos are destined for social networks.
Don't hesitate to contact us upstream of the creation of your video and we'll happily advise you on the best option to adopt for your needs.