In-depth look at one of our areas of expertise: professional translations
Par Shane Hartford | 16 April 2019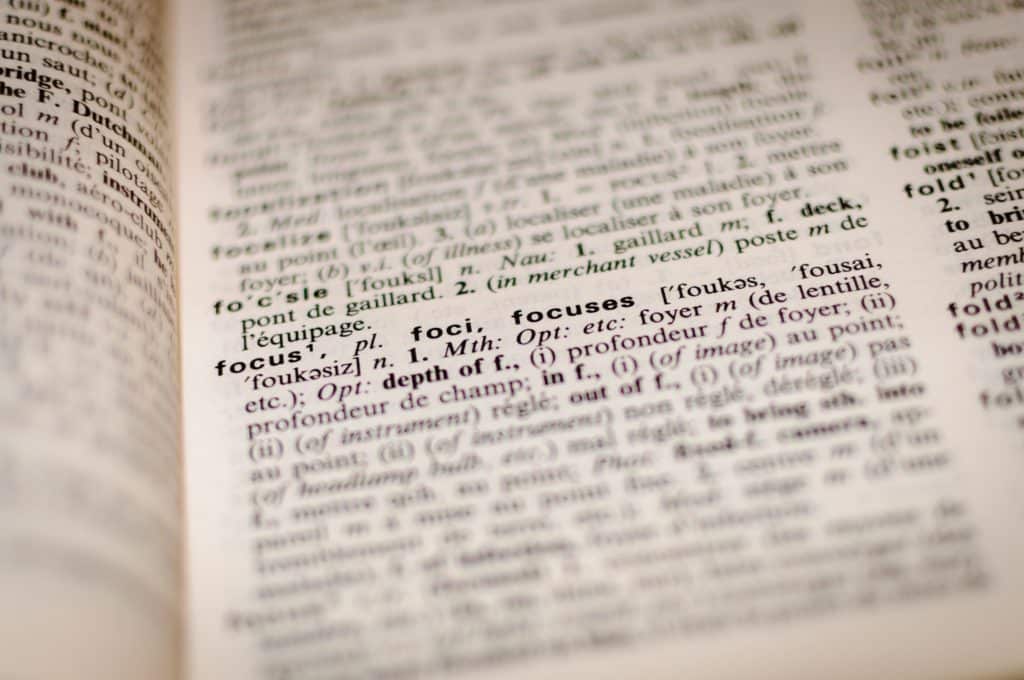 Maybe you regularly entrust us with your translation projects, and find yourself wondering what goes on behind the scenes. Or perhaps you've never worked with us before and you're weighing your options, unsure how the professional translator who handles your project will fare. Does the term "Translation Agency" leave you questioning whether your project will be passed on to a freelancer or perhaps subject to simple machine translation?
To alleviate any doubts and assuage any fears, we'll take you behind the scenes in this article to discover our trade… TradOnline is lifting the veil on our practices and presenting you with the facts about a craft that few understand: that of the profession translator… and we're putting a point on "professional"!
---
Managing your request: every project is unique
At TradOnline, we understand your needs can't just fit into a box, that's why we always use a personal touch for every project. And because each request, each document, is as unique as our clients, we start by analysing the project to better understand your objectives and thus select the translator, from our large professional network, who best meets your requirements. So yes, we do use freelancers to handle your requests, but they aren't chosen at random. There are simply too many languages across our beautiful and diverse planet to create a full-time, in-house position to cover each of them. What's more, this allows us to have a larger network of translators specialized in a number of different and varied fields. Our translators are always given a test translation in their preferred domains as part of our recruitment process. We also ask them to respect a strict code of conduct. TradOnline wouldn't be what it is without the translators who handle your translation projects. We make it a point of honour to work hand-in-hand with professionals, with mutual respect and trust, in a friendly and transparent manner.
"The whole team is very approachable and the agency offers me interesting projects suited to my specialities and with reasonable deadlines. There is a real team spirit; the project managers and various translators all work together to provide the client with the best translation possible. "
Caroline L. Trusted freelance translator for TradOnline
Profile of a translator: intellectually curious
There are a number of stereotypes that emerge when we think about translators: solitary but with their head in the clouds, maybe a bit off their rocker, but certainly always a bookworm… What's often forgotten is that, above all, a professional translator is a person with passion, passion for foreign languages and passion for their own native language. A good translator has a certain mastery over grammatical rules, syntax, and spelling in their native language as well as a sense for conferring the meaning of the source text without breaking any linguistic or cultural codes. As specialists in one or more fields, they often find themselves hungry to learn and master more.
What does their work entail?
A translator reads, contemplates, and writes. Then, reads and writes again. It may seem simple… It's anything but! It isn't a progressive succession of operations, but rather they are intertwined constantly.
The first step is reading. They read what's given, or, rather what they accept, to translate (believe it or not, a sign of a good translator is the ability to refuse projects they don't feel they have the necessary knowledge to translate). Once they've received the document, they read it closely, paying attention to what the document really means and its actual message. One of the greatest challenges, and, truth be told, one of the greatest joys, for professional translators is that they must enter into completely different worlds with each new project: they must translate documents written by specialists or experts and must absorb the text in its entirety before even translating the first phrase.
translator must completely understand the document, and in order to do that, understand the writer: their reasoning, intention, style, and the nuances in the language they use. They will decode the jargon used by specialists, get in contact when necessary and ask the right questions because expertise, like translation, isn't something you can make up on the spot. They work to understand the author and to follow their thoughts. For example, a translator specialized in law may never be a lawyer, but they will be able to follow and summarize the various steps of a contract of legal proceeding.
A translator constantly contemplates as they read. Given the realities of the business world, it isn't rare that a translator runs into a wordy project on a tight timetable; and that means a translator won't necessarily have the time to do a complete read before having to start ferreting out the best way to translate a particular phrase.
Translators are perpetually in a state of contemplation, weighing their choices. Their training, knowledge, experience, reflexes, and, of course, terminological research allow them to make informed choices without having to rely on feelings or sentiments.
In order to do their work, translators are armed with a number of tools (software, translation memories, data banks, dictionaries, glossaries, etc.) and can consult websites, encyclopaedia, and manuals that may help fill in the gaps in their knowledge. Translators know how to find reliable sources of information and reliable specialists.
"Translation is the art of re-expression based on copywriting techniques." Jean Delisle
A translator is, above all, a writer. They express the sense of a source text, respecting the syntactic structure of their maternal language.
What's the difference between that and drafting a text? Translators never find themselves staring at a blank page (writer's block is still a concern, though to a lesser extent). They transcribe the thoughts of the author and must remain true to that author's ideas. However, the source text is often a hurdle in its own right… The text, constantly under their eyes, is likely to influence their writing, including adding false friends, erroneous syntactical formations, or perhaps just sentences that sound a bit unnatural. That's why a translator must write, reread their own work, and take a step back before rewriting.
In conclusion, translation isn't an art that can be improvised, but, rather, it is the fruit of a methodical labour. Between the time the source text is received and the translation delivered, translators must work in their own organized manner. Some may read the text profoundly, others may just briefly skim over it to get a general idea of the content; some may get started writing immediately while continuing pertinent documentary and terminological research, while others prefer to start by overcoming the most difficult sections to comprehend before starting the writing; some quickly write a first draft before expounding on the work in a second draft, while others try to make sure the first text they write is as comprehensive and finalized as possible. However, no matter what the methodology, all professionals, without except, reread their work before delivery.
If you would like to delve deeper into the heart of this craft, take a moment to read the interview with Caroline to discover her method of translating.