Translating a Wix site
Par Shane Hartford | 20 September 2022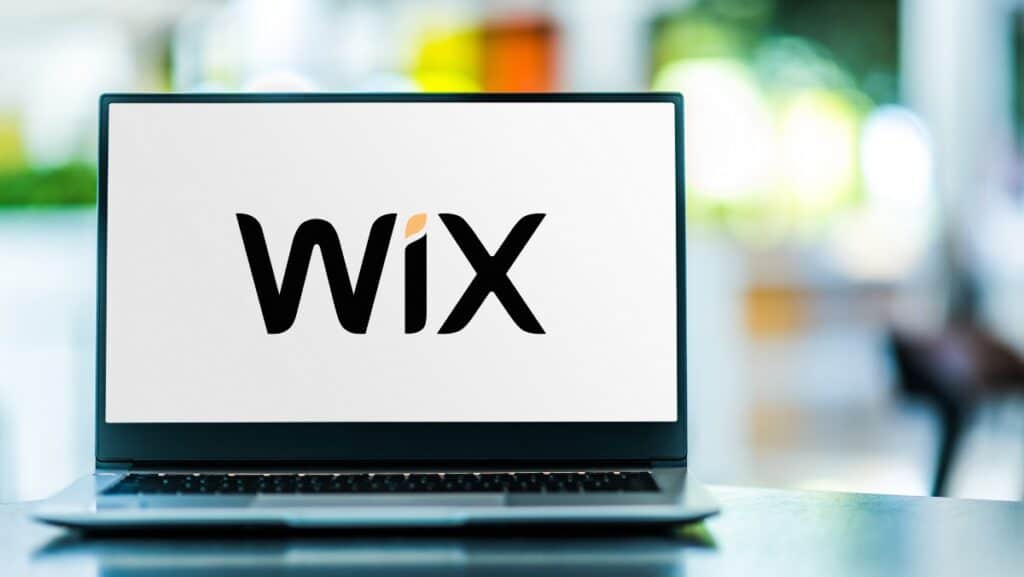 While internationalization is still a growing market concern for many businesses, a well-developed website and/or online product catalogue is a must if you hope to reach the biggest possible audience. Founded in 2008, TradOnline is specialized in website, document, and video translation, offering bespoke accompaniment whatever your business sector. In order to develop your own website, a number of CMS's are available with built-in multilingual functionality. We'll describe the necessary steps to translate your Wix website, a free CMS known for its ease-of-use.
Translating your website with Wix Multilingual
WordPress or Wix?
One of the most crucial steps before creating your website is to decide which CMS is best adapted to your needs. Today, the market for web services stretches far and wide, and there are thus a number of CMS platforms that allow you to build a quality online storefront or website. According to recent market studies, WordPress remains the undisputed champion of the web, but today it is facing its fiercest competition yet. Among its most ardent competitors stands Wix, cracking the top 10 in a respectable fifth place and proving that the ease-of-use that differentiates this CMS has won over a loyal audience.
Translating with Wix Multilingual
Development of Wix began in 2006, and today it offers a number of interesting functionalities, including allowing the user to switch from one language to another with a single click of a button. In order to enable this feature, simply install the Wix Multilingual extension to your existing site.
You can thus add and translate any language you want to your online shop or storefront. Wix will generate specific domain names for each language added, a big advantage for online referencing and an important measure of quality when it comes to your users.
What you need to know to translate a Wix site
The most important question that needs to be answered when creating a multilingual website is how you are going to manage all of the content that needs to be translated. And of course, you'll need to remember all of the little settings that might seem superfluous but can make or break your localization.
First things first, you'll need to head over to your dashboard and select what will be your primary source language and which languages you'll want to add to make your multilingual Wix site come to life.
Note: you can add languages to your page over time as needed, so if you don't have the budget to translate your site to all of the languages you want, you can always start by your most important target audience and add less critical languages later.
To easily change from one language to another, Wix allows you to add a language icon to your main menu. You can either add a two-letter language code – like FR for French or EN for English – or you can add the full name of the language. You even have an option to use an icon of the country flag to represent a language.
How to go about translating your Wix site
When creating your multilingual site, obviously you'll have to translate all of your pages and content, but it doesn't stop there. There are, indeed, a number of elements that need to be translated to make your site totally coherent throughout. This includes menus, buttons, calls to action or images and alternative text, which is key to your SEO performance.

Wix offers two possibilities for translating your content: add your own translated content or use Google Translate for machine translations. Machine translation has its place for short, clear and direct sentences: these could be things like product descriptions, but do beware, it isn't a replacement for professional translations. If there are any product names, they may end up being translated when they are meant to remain untranslated and any errors in the source are compounded and exacerbated. Of course, that's outside of any eventual mistranslations or grammatical errors that may just occur in an imperfect system. But then, how do you go about getting a professional, quality translation of your content?
Who should you entrust with the translation of your content?
You have different possibilities that may interest you here
Specialized in web translation and expert in their target language, you can rest assured that your multilingual translated content will be professional and truly adapted to your sector and your business. With a professional agency, you will also benefit from a number of advantageous services:
solutions for the importation and exportation of your content. There's nothing for you to do! The agency will manage the reintroduction of your translated contented to your CMS platform.
multilingual SEO optimization to ensure that each of your separate languages is optimized for the best natural referencing on search engines.
Use of a translation API, such as Microsoft Translator API
This allows for an automatic integration of your translation, image text, buttons and calls to action. However, it should be noted that using these types of API's sometimes require technical development that can prove to be quite complex.
Note: your web translation agency may be able to integrate an API into your site in order to download any of the source content that was updated. It can thus be automatically updated and reintegrated into your site.
Opt for Wix Multilingual equipped with the foreknowledge that your translation may be incomplete or worse, erroneous, which will negatively impact the image of your online store.
Atypical cases with Wix Multilingual translations
As the web can prove to be a particularly complex proving ground, you will of course run into atypical cases in your translation work, unless you decide to use machine translation across your Wix site.
You may run into such example when translating plugins – or extensions – or your image library or portfolios. Click on "Edit Translation" to modify the text within the extensions. While the modifications take place outside of the editor, you will be brought back to your Wix dashboard once they've been completed. Finally, you can even change the visuals depending on the language, such as displaying one image for your Spanish site and another for the French.
Wix offers a wide range of possibilities for users to build their own high-performance and pertinent multilingual website. The dashboard of the CMS will take you step-by-step through the process of making your site accessible to an international audience in just two clicks.