Interview with Katja, one of our loyal German translators
Par Shane Hartford | 10 June 2020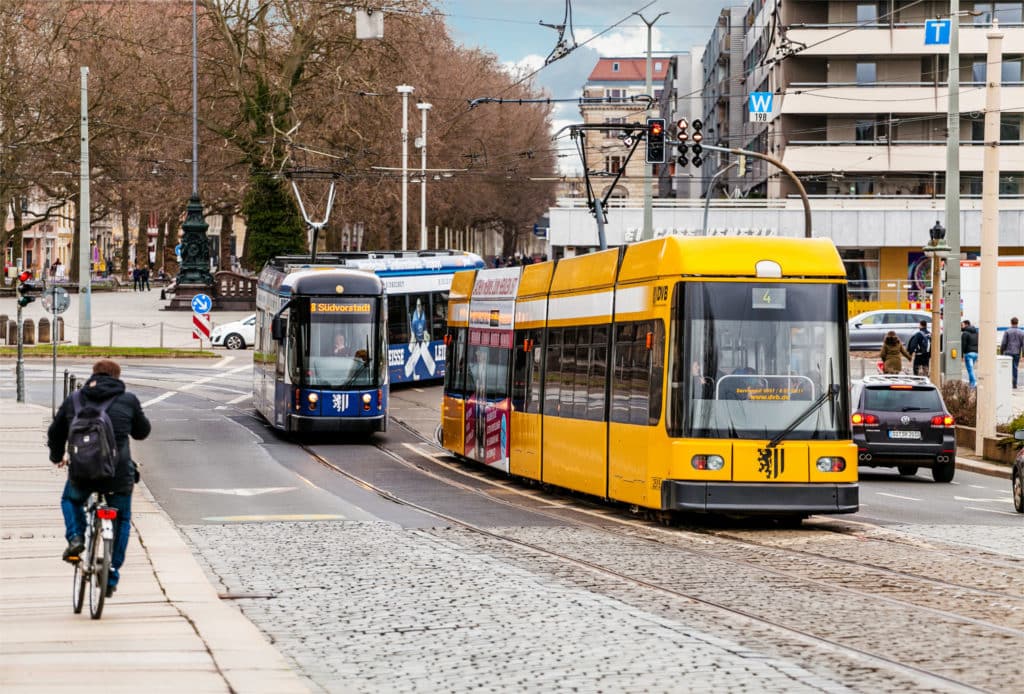 Hi Katja. Can you tell us a bit about your professional activity?
I've been an independent translator since 2011. As a German native, I translate to German from French (80% of my workload) and English. I work mostly with translation agencies (especially Tradonline!) and a few direct clients (SME).
Why did you choose to learn French?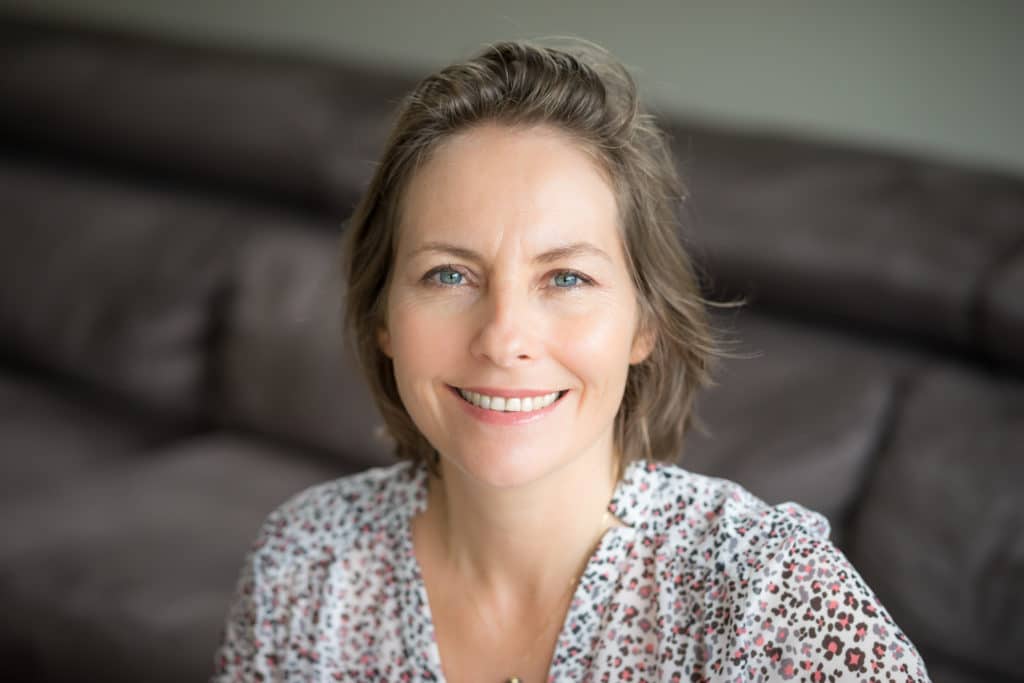 Honestly, I've been in love with the French language since the first time, at 12 years old, I held by first French book in my hand, before the school year began, so before my first French class! I found the words so beautiful to read, and I was so excited to learn how to pronounce them. It was love at first sight! My studies in French at high school confirmed my intuition and I went on multiple trips to study the language during my time at school and during my higher education, always thirsty to learn French, to perfect the language of Moliere and to speak without a German accent. It was completely natural, therefore, that once I had my degree in international management in hand, I chose France as my host country. I've been living in the Midi region for 27 years, I'm married to a Frenchman and we have three bilingual and bi-cultural children together.
What was your career path? How did you come to the idea of being an independent translator?
I obtained a degree equivalent to a bachelor's in international management from a commerce university in Germany. When I arrived in France, I found a job as a marketing assistant at a major agro-food company that worked primarily internationally relatively quickly. I learned a lot about the agro-food industry and I was able to work my way up the ladder to become a product manager. One of my missions was thus to design commercial media in French… but also in English and German. I translated technical documents as well as market studies. This linguistic and intellectual side of my work was particularly enjoyable to me, and at this point already the idea of starting up my own business and making translation my career were taking root.
A change in my life was when everything clicked: I had to make a decision. I started by expanding my knowledge of English through online course, because I wanted to be able to offer two language pairs. Then, I signed up on multiple platforms centred on connecting translators, and I was contacted fairly quickly by my first clients; One day, at the end of 2011, I was contacted by TradOnline who needed help on a big project. That was the start of a long collaboration, which transformed into a real partnership over the years. Today, more that 80% of my translation projects come from TradOnline, and I am very satisfied! From the kindness of their project managers to their reactivity and sincerity, to the exchanges with their team and other translators, everything is very professional, and simply perfect!
Who are your clients (activity sectors)?
Like I said, my primary client today is TradOnline! No other agency or even direct client would be able to make me feel like such an integral part of a team. And since we know each other so well, the projects that TradOnline send me correspond to my specialty fields: agro-foods, fashion and textiles, furniture, and also tourism and hospitality, culture and leisure, sustainable development, etc.
Besides that, my clients are happy to send me proofreading projects, without a doubt because I'm so meticulous ;)… I also translate news articles for online magazines, which is very enriching!
What does the translation process look like for you?
That depends on the nature of the project. When it comes to recurring projects that I take care of regularly, they're generally automatically assigned to me and I translation them in a Computer-Assisted Translation software (memoQ) online. The advantage of these projects is that we truly become an expert in the field, and with feedback from the client, we can adapt the style and terminology depending on the client's preferences. However, when it comes to a bit of a particular or new field, it's up to me to judge if I have the requisite competencies or not for the text in question. I glance over the source document and give my response: it's sometimes better to not commit to taking on a subject you know nothing about! Other translators are also there, and the definitely have knowledge bases that complement my own. That way, we are able to keep peace of mind and a certain assurance in our work, and the client is guaranteed to obtain a professional translation, so everybody wins!
Generally speaking, I read the source text first, if possible in its final format or medium (PDF, brochure, website, etc.) in order to understand the content, as well as to understand the message I'm to transmit and the target audience it is meant to reach. Before beginning translating, it is indeed important to know the target audience we are speaking to and what style to adopt. Then, I spend some time researching on German websites that broach the same subject in order to find the right terminology, the "right tone", etc.; if I have any doubts, I'll check other French sites to ensure we're talking about the same thing. Over the course of a translation, I may return to the Internet hundreds of times to find the little tidbit of information that I'm lacking. Sometimes, we may find nothing at all pertinent, or a sentence is turned in an unusual way. In these instances, I'll contact the agency or the end client to ask for explanations. Usually, it only takes a little clarification to illuminate the problem and inspire me to find the right translation.
Once I've gone over the translation once, I like to let is "sit" for a night before I re-read it. Often, that helps me to have a more clear idea and/or to find new inspiration for a particularly difficult passage. Whatever the length of the text (even if it's only a single sentence), it is absolutely required you proofread it carefully, because the quality of a careful, human translation is what makes all the difference for the client in the eyes of their clientele: a brochure or a website that is well written is the key to success! Generally, I proofread it twice: the first I compare my original translation against the source in order to find any typos, but also to detect and misinterpretations or mistranslations or other incoherencies against the French text. You also have to ensure you didn't forget anything! Then, I do a second proofread of just my translation. It allows me to detach from the French in order to verify the target text is fluid, understandable, and doesn't "sound like a translation". It's generally in this phase that I'll make the most stylistic modifications.
Once the translation is finished, I send it to the client by mail or directly on their server.
Do the cultural differences between France and Germany make it more difficult to translate?
Oh yes, especially when it comes to fields like gastronomy, fashion, or lifestyle. Habits regarding food and clothing aren't necessarily the same, even though trends are becoming more and more internationalized. For example, fashion, which comes essentially from France and Italy, is interpreted differently depending on the countries, and of course, we don't share the same climate! No one could imagine wearing a short-sleeve dress in the middle of winter in the north of Germany…
French gastronomy is also very popular in Germany and we find more and more recipes and culinary ingredients typical of French cuisine. But you have to keep in mind that for the average person, these are very select dishes and that they require extra explanations on what a galette des rois is, for example, as it is a tradition that doesn't exist in Germany. As to the aperitif, it's almost inexistent, or reserved for very special occasions, while snack are usually consumed late at night in front of the TV…
In a translation, for example, it's important to adapt the target text, whether by adding a short explanation, or by finding a "local" equivalent to a specific product, habit, or event.
I'm also thinking about marketing texts with ad messaging: they are often full of wordplay and idiomatic expressions – a real headache for us translators! You have to try to adapt, find an equivalent expression in the same spirit, be creative. Sometimes, I'll take a break, go for a walk outside, and try to find inspiration.
Since I've been living in France for a long time, I am obviously strongly impregnated by French culture, and cannot follow all of the evolutions in my native country. So I take advantage of my travels to Germany – usually twice a year – to visit supermarkets, major stores, read newspapers, watch TV, etc., in short, everything that can help me better understand the cultural differences, new trends, challenges faced by society, what preoccupies the minds of the German people. This helps me enormously in my work.
Have you noticed a change in the kinds of projects sent to you from your clients?
Yes, but it's subtle. More and more clients are asking me to translate a list of keywords that they will then use to build a website alone, by hand, by simply inserting keywords in the corresponding locations. This can suffice when we're talking about a simple list of products on an e-commerce site. But, more often, when the contents are a bit more complex, it isn't a good idea. Language isn't a precise science where 1+1 obviously equals 2. An expression, even if it is correctly written, may be completely erroneous in a certain context. What's more, German is a language with very complicate grammar that needs to be adapted dependent of the entire sentence; if we only match up pieces of sentences, it will quickly lose all meaning. In the past, I've alerted clients to such mistakes, and they've thus opted for retranslating everything. It will certainly cost more, but the end result is definitely worth the cost. And a document or website that is "translated well" is better for selling your product, and more satisfying for your translator 😉
What difficulties do you face in your job, but also, what do you appreciate the most?
The most difficult for me, I admit, are the deadlines! Like with a lot of sectors, there are "down" times as well as periods where the requests keep coming in. When I handle multiple projects in parallel and I realize that one of them is taking me more time than I had planned, it pushes back my entire schedule and can, obviously, impact other ongoing projects. That's where a good collaboration with a translation agency is crucial, because sometimes you have to push back the deadline of a project to translate a more urgent one. It's not up to me to make such a decision, and it's by negotiating with the team at TradOnline that we are able to find the best solution.
What I like most is the diversity of the projects, in terms of the subjects as much as the style and type of text. In this business, we can learn something new nearly every day in nearly all the various domains of life. It's extremely enriching! Moreover, I've never felt like I've fallen into some endless routine.
Do you think that translation is a career path with a bright future?
I would say yes, contrary to the opinion of some detractors. Of course, online machine translation tools can be an advantage today, they're adapted to our constantly changing world: for example, they allow us to quickly understand the broad strokes of a foreign text, it can be helpful for students or personal internet searches. For professionals who want to target foreign clients, it just isn't enough. As I said, languages are exact science, so AI cannot transcribe everything and author hopes to express. What's more, with the Internet and economic globalization, the needs for and content to translate are ever increasing. So yes, there's a bright future for human translation!
What advice would you give to someone who is interested in a career in translation?
I would tell them that, above all, you really have to be passionate about languages! It isn't enough to be "good at living languages" in high school, you also have to have interest in the culture of the foreign countries in questions, and, preferably, have spent some of your life there. The culture, and the ways the people thing, that can't be learned in handbooks… Another important point is to perfectly master your native language, from spelling, to grammar, to style… And in order to ensure the translation is interesting and enjoyable, you have to be creative, know how to play with the syntax or with synonyms.
Another advantage comes in your willingness to ask questions and learn new things. Someone with knowledge of a particular domain but doesn't enjoy thinking about other subjects may potentially be able to become a successful translator in a specialized technical field. But that closes certain doors, and personally seems too monotonous.
Anything you want to add?
I would add that I have a second passion in life: amateur theatre. I've been doing it since I arrived in France. At the beginning, it allowed me to "erase" my accent, among other things, but it's above all the simple pleasure of interpreting a role in plays in the language of Moliere that has pushed me to continue even today… I often find myself on stage accompanied by two of my children I passed the acting bug on to. What's that to do with my profession? More than in a gym, I find my balance in a culturally and intellectually enriching activity that inspires me to grow my linguistic horizons.
I'd like to thank TradOnline for inviting me to take part in this interview, and I hope our collaboration continues for many years to come!