How do you create attractive content for your website?
Par Shane Hartford | 16 May 2017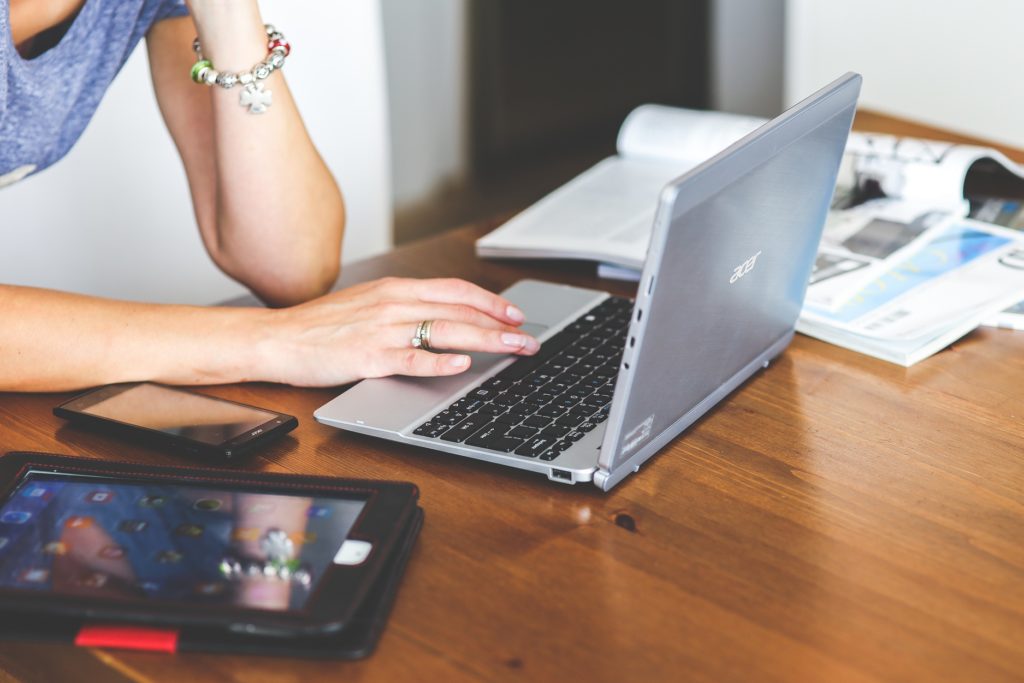 As a translantion agency, we keep in close contact with our customers, many of who share their digital woes with us.
The most common problem seems to be creating regular content to keep a site alive and fresh. Many of you know that constant, regular content creation is a great way to keep your site active and increase its indexing on Google, but not everyone knows how to do it successfully.
That's why we decided to write this article; hopefully to give you a few ideas.
1 – Up-to-date Design
It may seem pretty rudimentary, but it's still important to think about reviewing the design of your website from time to time to make sure it hasn't aged poorly. The same goes for your site's code: technology has greatly evolved over the last 10 years.
Moreover, you should make sure that you have a coherent design including the logo and across all of the elements. This is what is known as your Graphic Charter. This charter should be reviewed in its entirety when you update your website. Avoid the vintage, 90s style fonts, clipart images, and the too futuristic WordPress template. It wouldn't be seen as chic today!
Generally, it's better to stick to a more low-key theme. You want your future clients to be able to easily navigate across your pages to find what they are looking for. Your site must be, above all, functional.
2 – Simple and effective
It's important to put yourself in your customers' shoes: try to design your site in a way that all the responses to your customers' questions can be easily found. If your website is too muddled, you risk losing your prospects to your competition. Because your website still plays a part in your overall corporate image, you must take as much care with it as with the decor in the entry to your offices.
It's a small detail that can play a large role when a prospect is finally ready to make his decision.
3 – Inform your customers first!
You should stay vigilant when it comes to any subject tied to your area of activity, and don't hesitate to forward any interesting news to your prospects before your competitors can.
The more reactive you are, the more people will follow your messages and the more you will gain when it comes to visibility. Be THE person to follow in your field on social networks.
4 – Differentiate yourself with your tone
Every business has its own values. Make sure that the tone you use in your articles aligns with yours. Any content that is too generalized or not impactful enough will quickly be forgotten in the dusty corners of the web.
You should decide on a goal for each article, define a strong message, and stick to it.
5 – Adapted visuals
Obviously, the more your images are adapted to your content, the better they will be. Having said that, not every company has the necessary budget to have tailor made visuals for each piece of content.
Whatever the case, make sure you choose images that will get a reaction from your audience: humour, derision, etc. The most important thing is using the image to create an emotional response.
Otherwise, it adds very little value to the content.
6 – Start a debate
Clearly, it's ideal if you are able to turn your phrases in way that your audience wants to react to your articles! That's what most community managers are supposed to do for a living 😉
7 – Be methodical and summarize often
Blogs are often scanned more than read. So, you should help simplify the reader's work by making it so they can quickly see where your article is heading. Use lists, quotes, phrases in italics and bold, etc.
But, you should avoid overdoing it with these tools!
8 – Write it, test it, edit it!
Think about asking your loyal customers' opinions about the quality of your latest articles. A small questionnaire can allow you to quickly edit and update your content to meet the needs of the consumers. Continue to progress empirically.
The more you write, the easier you will find it to write and find the right tone for your audience.
Can you think of any other important ideas I missed in this article?
Let me know about it!
And the best of luck to all of our clients who are looking to launch into editorial content creation! 😉