There's no need to delve into the statistics to realize that videos are an impactful and important channel for your business's communication with your clientele. If you want to interact with web users and increase your visibility across the net, videos are an essential avenue.
80% of visitors are likely to watch a video whereas only 20% are likely to read your site's content.
99% of the information your brain receives is visual in nature. Video is a great medium because customers are much more likely to be affected by images rather than text.
In 2019, 80% of Internet data traffic is related to video.
So, you've created some audiovisual content, but you aren't sure how to get more views and shares… Have you thought about distributing it internationally? In order to successfully reach an international audience, you'll need multilingual subtitles.

---
Why should you provide multilingual versions of your audiovisual content?
Better natural referencing
If you've created and uploaded a number of videos, but find yourself taken aback that you haven't seen a boost in your indexing on search engines, you should know this is a normal state of affairs. Search engines cannot, or at least certainly do not, extract content from the sound playing in your videos. In order to get the most out of your investment, you need transcripts that allow the search engine algorithms to properly index your videos.
Enjoy a growth of 20% in your audience by adding a legend below your videos. And this number will only go up with a multilingual version. Subtitled videos see an increase of 20% in the target audience and allows customers who are deaf or hard of hearing to access the content.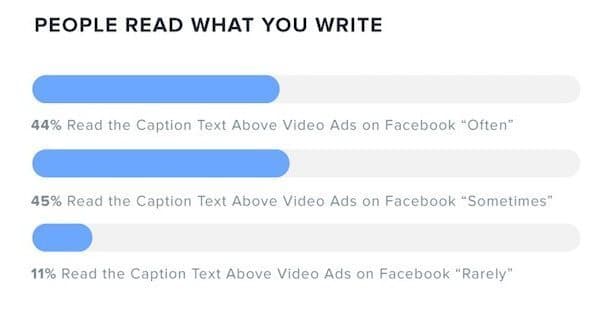 Increased customer engagement
Providing content in the native language of your users has been shown to increase customer engagement, and aid in comprehension. Your videos will be able to find their audience across the globe.
Interactive transcripts not only allow users to more easily search and navigate, but, perhaps just as importantly, they also allow users to watch videos without turning on the sound. On Facebook, for example, videos play automatically as soon as they are within the scope of the screen… and 85% of the videos are viewed without sound being enabled. Thus, without subtitles, your videos would be completely incomprehensible.
---
Simplify the translation of your subtitles with Dotsub
Dotsubis an online platform that compiles all of the necessary functionalities for you to publish your videos internationally: uploading your videos in the most widely used formats, inserting timecodes in the source, transcription of the speech in subtitles, translation of the subtitle in the language of your choice, and all of this in a user-friendly interface.
With the help of TradOnline's professional translators, Dotsub enables you to translate your video transcripts in just a few clicks. Our experts will be able to work on the platform where they can see their translations in context before finalizing the video. Subtitle translation requires a specific set of skills and knowledge. It is important to call on professionals who are trained in the constraints of the medium: the number of character per line, the placement of the subtitles, the length of time they must be displayed, concise language and spoken style, etc. In order to make sure your videos check all the right boxes, entrust your multilingual video subtitle translations to TradOnline and optimize the return on your investment in audiovisual content!